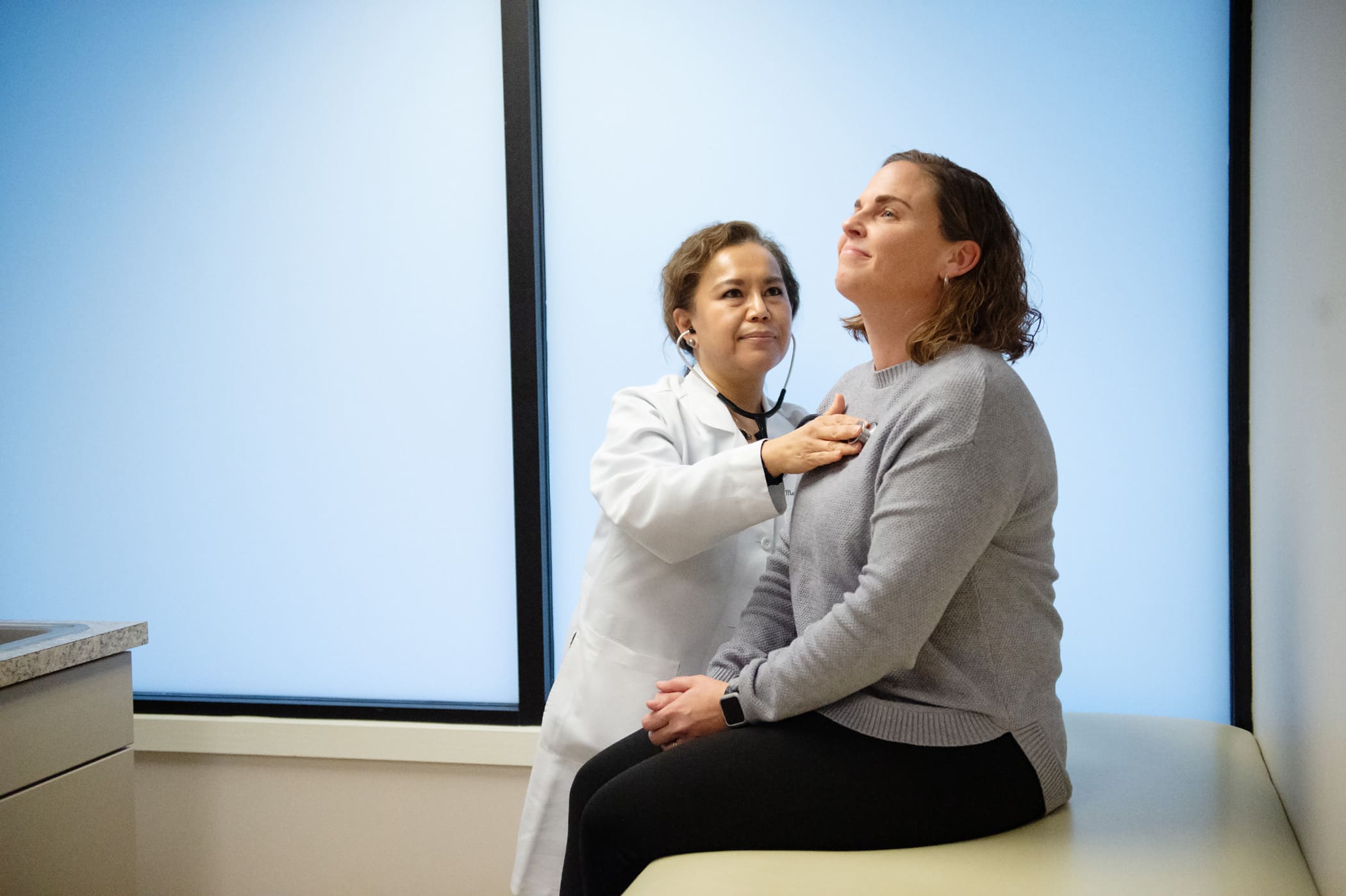 About PentaHealth
PentaHealth is a patient-centered, physician-led, fully integrated independent group of physicians and allied health professionals who deliver quality, cost-efficient medical care in a sustainable, economic model.
PentaHealth is a physician-owned practice consisting of physicians and allied health providers
Located in nine sites throughout Chester, Delaware, and Philadelphia County — including Coatesville, Downingtown, Exton, Lionville, Newtown Square, West Chester, and Mt. Airy. PentaHealth aims to be the leader in providing excellent, full-spectrum primary care to the residents of our community. PentaHealth providers include Physicians & Nurse Practitioners. We provide care for acute problems as well as chronic illnesses.
PentaHealth's range of care includes Primary Care services such as preventive, acute and chronic care, as well as specialty care in Endocrinology. PentaHealth is affiliated with Paoli Hospital, Chester County Hospital, and Chestnut Hill Hospital. We also provide nursing home care at many facilities.
Mission Statement — PentaHealth is an independent, physician-led family of dedicated providers located throughout Southeastern Pennsylvania who bring the exceptional knowledge, experience, and resources of our diverse team to proactively deliver seamless, high quality, and accessible care. Supported by our talented staff, we partner with our patients to see and hear their concerns, enabling us to provide cost-conscious, compassionate care to everyone, one person at a time.
Vision Statement — PentaHealth will continue to flourish as an independent, physician-led medical practice dedicated to our patients' care. As PentaHealth grows, we will remain true to our mission to provide patient-centered care. We will invest in our team's development, innovate with technology, and expand services while being good stewards of financial resources. As a recognized leader in value-based care, we will continue to attract physicians, advanced providers, and staff that share our values to build our household name beyond our community and into our future.